England folded quickly in pursuit of a national-record chase as Australia took six wickets in under a session to go 2-0 up in the Ashes with a 120-run victory.
The hosts had appeared a little rattled for much of the penultimate day in this second Test, while England captain Joe Root was sustaining England's unlikely fightback with a determined half-century.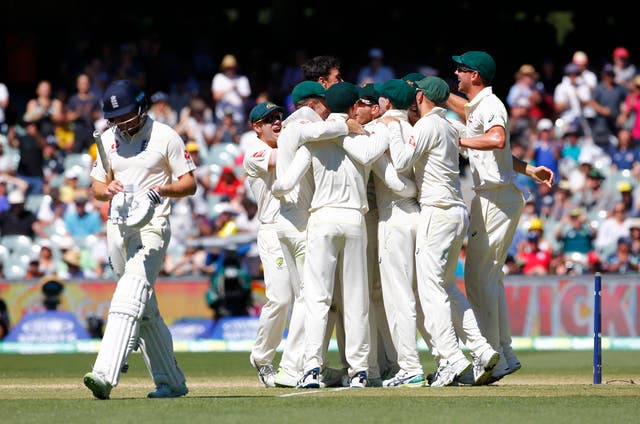 But Steve Smith's men were right back on their game as the Adelaide Oval sunshine came out to play at last on the final afternoon, Josh Hazlewood wasting no time with the instant wickets of nightwatchman Chris Woakes and Root himself in successive overs and Mitchell Starc (five for 88) turning the screw.
After that, despite the best efforts of Jonny Bairstow, the rest was just details as England were all out for 233 after being set 354 to level the series.
Session one
England needed to see off Australia's early charge but got off to a nightmare start, losing Woakes to the second ball of the day.
While Root was there England had hope but the writing was on the wall when he was caught behind in Hazlewood's next over.
Australia were rampant and England had no answer.
Starc put England out of their misery with his fifth wicket.
The International Cricket Council summed up how a lot of England fans were feeling.
Ashes legends gave their views on the second Test and what is to come.