Formula One's Las Vegas gamble came up trumps with one of the best shows of the season as Max Verstappen – chief critic of the £500million race – claimed victory on Saturday night.
Here, the PA news agency dissects the key questions surrounding F1's maiden extravaganza in Sin City.
Did the Las Vegas Grand Prix live up to the hype?
Formula One bosses were in crisis management mode in the early hours of Friday morning. First practice had been abandoned after eight minutes, and the delayed second running – which finished at 4am – was played out in front of empty grandstands.
It was a catastrophic look for the event which F1 had billed for months as the greatest show on Earth.
By the close of Saturday's thrill-a-minute 50-lap race – which saw the lead change hand on five occasions – F1 chiefs were celebrating a triumph.
Sin City had delivered on the hype, providing a 48-hour turnaround to savour for the sport's relieved American owners' Liberty Media.
What went wrong in practice?
A faulty drain cover tore a hole through Carlos Sainz's Ferrari. First practice was scrapped and fans were kicked out after witnessing only a handful of laps.
F1 chief executive Stefano Domenicali stopped short of an apology, while the organisers did not offer a refund, but a 200 US dollar (£160) voucher to spend on merchandise instead.
The goodwill offer, which largely went down like a lead balloon, did not take into consideration money spent on flights and hotels.
A lawsuit has since been filed seeking damages for the 35,000 spectators who were left feeling aggrieved.
What were the other gripes?
The scheduling on the Strip left much to be desired. Following the 4am finish to Thursday night's delayed practice, qualifying concluded just after 1am, with Justin Bieber waving the chequered flag on Saturday's race shortly before midnight.
A jet-lagged paddock was forced to adjust to an effective Japanese time zone on America's west coast. For three straight days, weary mechanics downed tools as the sun rose before they were required to return to the track only a handful of hours later.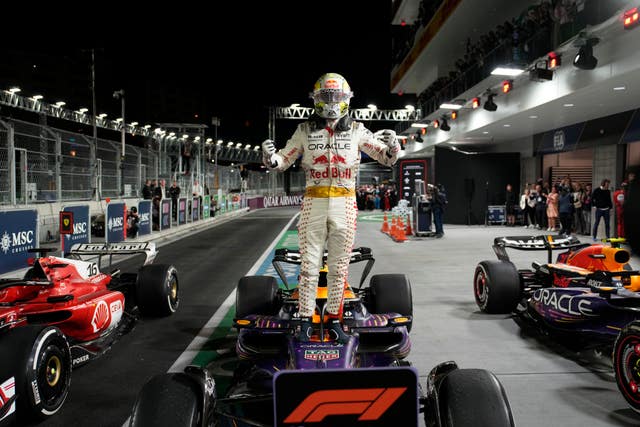 The travelling circus will now head to Abu Dhabi – a mind-boggling time swing of 12 hours – to do it all again for the sport's fifth race in six frantic weeks.
Red Bull team principal Christian Horner did not mince his words when he said: "Everybody's leaving Vegas slightly f*****."
Will F1 make changes?
The sport is already locked into a 24-round calendar next season which sees the Qatar Grand Prix immediately follow the race in Vegas.
The running on the Strip took place at unsociable hours to avoid road closures during the day.
F1 executives will need to reach an agreement with the city to bring forward the track schedule for its future visits.
So, was it a success?
Verstappen spent much of the weekend pouring scorn over the event, labelling it "99 per cent show and one per cent sport". He also likened it to English football's National League.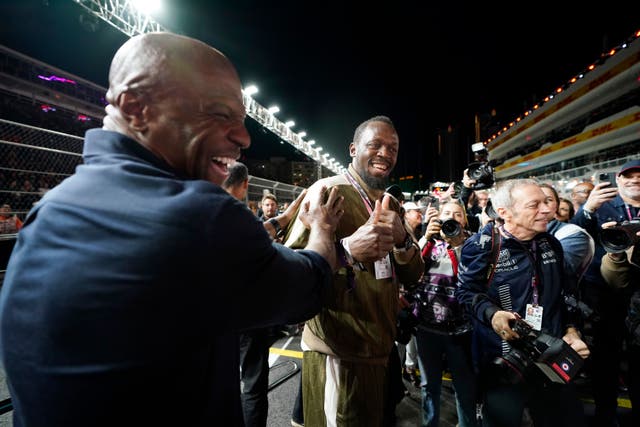 But even prior to the triple world champion's derisory comments, there had been plenty of negativity – much of it unwarranted.
A former F1 driver said he had been bamboozled as to why the event was proving so unpopular before an engine had been fired up in anger.
Of course, the celebrity-fuelled razzmatazz isn't for everyone – particularly F1's traditionalists – but there is little doubt that the race captured Vegas' imagination.
And as F1 continues to build on its sudden popularity surge across the Pond, Las Vegas – whether Verstappen likes it or not – will remain front and centre of Liberty's plans.